The best way to encourage child's creativity is to love, respect and give proper value to their drawings.
That's how the idea of turning the children art into timeless precious memories was born so that you can keep the drawings of your children.
Send me a scan of the sketch or doodle and I can reduce it digitally to fit the piece of jewellery you have chosen.
I then work some magic in my studio to create a 3d mold of the drawing so that this can be pressed into the PMC (precious metal clay).  This then turns to silver when fired in the kiln.  Once cleaned up and polished the drawing outline can be blackened so that it stands out.
The drawings can be turned in cufflinks, pendants, earrings or even a keyrings.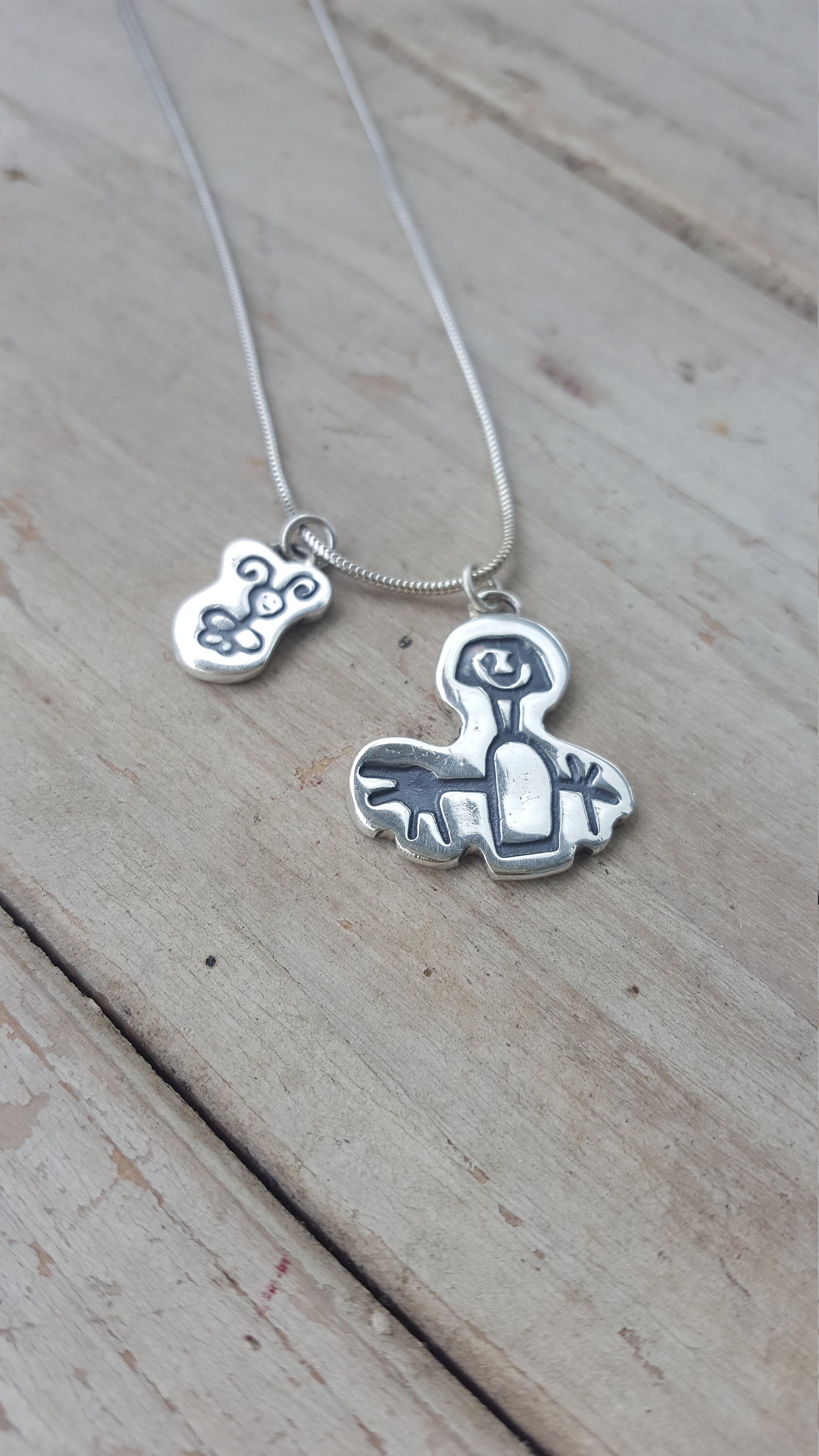 Above is a lovely necklace designed from two drawings brought to me. It was made for her daughter's 12th birthday but the drawings had been done when she was about 5 years old.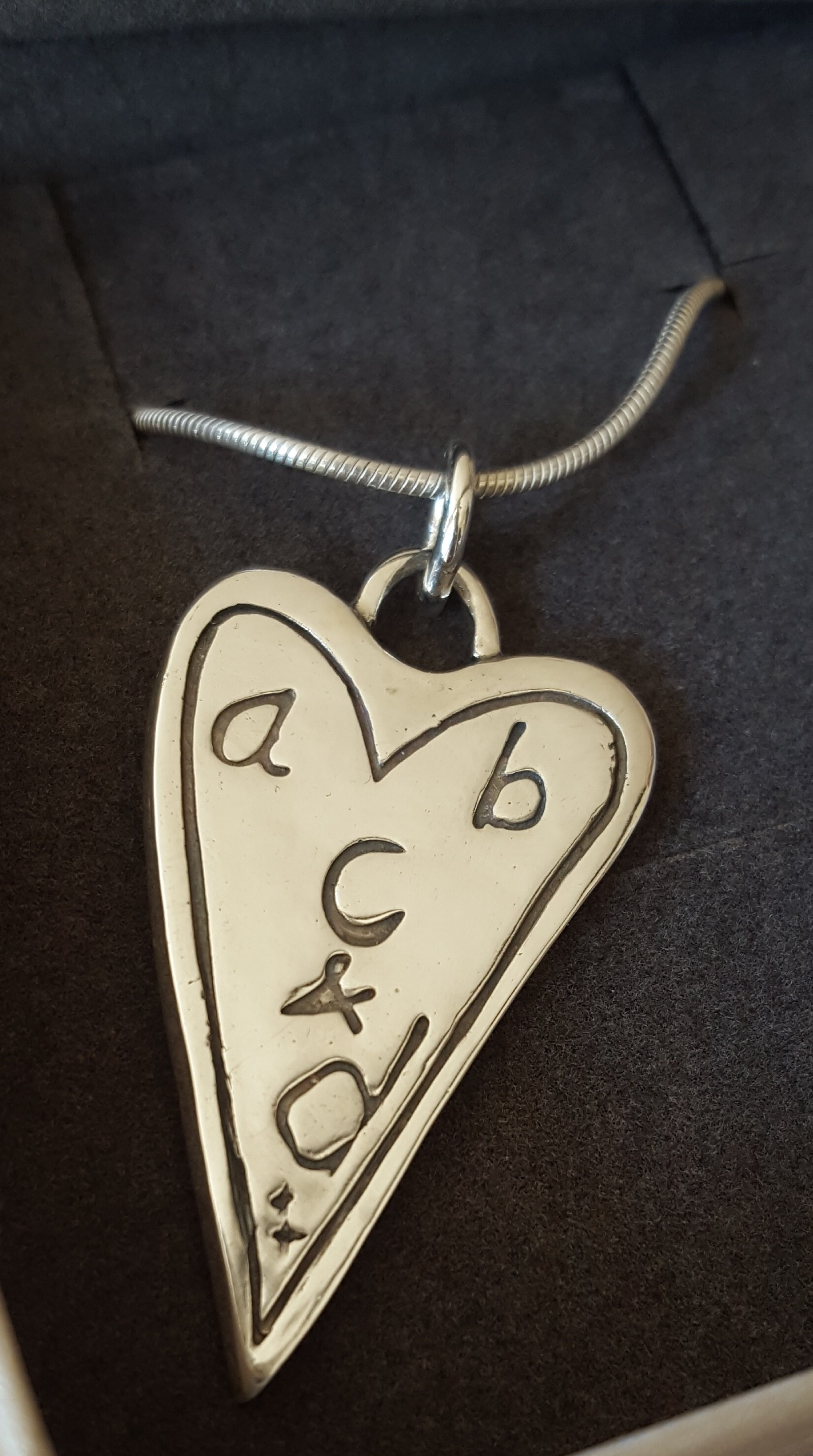 And the heart above was designed by children for their mother.  Here is the original drawing below.